About the .Network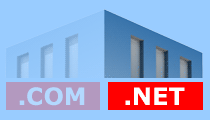 Visit the MetroGuide.Network at www.metroguide.net.
Related Services:
MetroSyndicateSM

Subscribers can place MetroGuide content on their websites or mash-ups for free.

MetroListingSM

Business owners can submit their profiles in one central place for distribution across the web.
The ".Network" refers to the MetroGuide.Network®, a group of local content sites, connected by a unifying "Guide" theme. Free for readers and global in scope, the .Network, is organized by vertical subject, e.g., dining, shopping, events, and by metropolitan area.
The .Network brings together a series of highly-recognizable brands, many with a web presence dating to 1995. Readers can rely on DiningGuide for restaurant information, EventGuide for event listings, RetailGuide for shopping, HotelGuide for hotels and many more.
Each site's goal is to take MetroGuide's reader-, editor- and marketer-generated content and tie it together with opportunities to interact with local businesses in the context of the information shown. For example, a restaurant listing on DiningGuide may combine a menu maintained by the restaurateur, a review by a reader and facts researched by our editors, all tied together with an opportunity to make a reservation for dinner. Unlike the "interruption advertising" models of the past, MetroGuide's contextual advertising systems present just the opportunities that are relevant to the reader, transforming mere advertising into actionable and valuable information.
The MetroGuide.Network is relying more and more on the contributors in the MetroGuide.Community (read more) to produce the hyper-local and hyper-accurate content that is necessary to be a leader in the Local Content industry.
The .Network of sites is free to use, supported by advertisers who buy in-text contextual links to their products or services. Unlike sites that bombard the reader with intrusive advertising, the .Network's advertising philosophy is to use links that are highly relevant and therefore valuable to the reader. The .Network doesn't track any personally identifiable information about its readers.
We're proud of the growth of the MetroGuide.Network in the decade and a half since its inception and will proudly keep our tradition of innovation going for many years to come.