About the .Community (in Beta)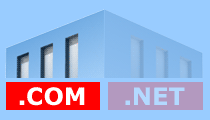 Visit the .Community at metroguide.com.
Visit the .Network at metroguide.net.
Related Services:
MetroPointsSM

Members can earn points for activities that benefit the .Community overall.

MetroRewardsSM

This program allows members to earn prizes and rank based on their points.

MetroConnectSM

Members can build mini-webpages and stay connected with their friends online.
The ".Community" refers to the MetroGuide.Community (go), a combination of social media and social networking based on local communities. The .Community is a wholesome social network, comprised of real people sharing their common voices to make local communities everywhere a better place to live and visit. The .Community remains in beta mode, open to the general public for testing.
The .Community is all about interaction and sharing. Opinions, reviews, blog posts and ideas created within the .Community can be shared exclusively with lists of friends, called personal.communities, or with the rest of the world via the MetroGuide.Network (go) (read more) sites and the MetroSyndicateSM.
Central to the concept of the .Community are rewards, both material and in prestige. As members contribute to the .Community, for example by writing a review of a local restaurant, they may earn MetroPoints. Those points will be redeemable for MetroRewards prizes, such as discounts on travel, and higher rank ("MetroRank"), which is a recognition of status and credibility.
Because rank is a measure of trust, higher MetroRank increases the visibility and weight of contributions generated by a given member, allowing that member's thoughts and opinions to gain an ever greater audience and distribution. The MetroRank system creates both an incentive to produce quality local content and a mechanism to flag that content for accuracy and relevance before it is distributed to the general public on the .Network and then out to the wider web.
The MetroGuide.Community is dedicated to changing the way we interact in our local communities. The .Community is expected to grow into a complete virtual world, layered on top of the physical world where people live and work. This revolutionary new service is expected to be in full swing in the first quarter of 2007.